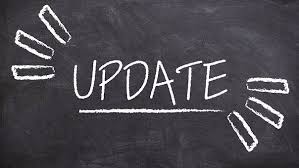 Emergency School Closure Day Wednesday 11-23-22
Dear Parents, Guardians, Community Members
Happy Thanksgiving Week,
Short Version: Tomorrow Wednesday 11/23/22 Scio School District will be closed due to student and staff sickness.
Long Version: Currently we have over 26% of our students, district wide, out sick and are close to that percentage of staff out. The majority of students have had similar flu-like symptoms.  We believe taking an emergency day will allow staff and students that are not feeling well to stay home and get well.  We can then also take some extra time tomorrow doing some deep cleaning of surfaces.
I will be posting this news on the district website, sending out a messenger call and email, posting on Flash News, and posting to the community happenings page on Facebook. Once you receive this notice please help us get the word out by letting your friends, family, neighbors and other Scio School District families know, that would be greatly appreciated.
As always if you have questions don't hesitate to ask.
Steve R Martinelli
Superintendent
Scio School District