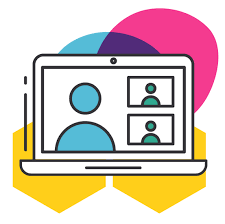 Community Zoom Meeting Tonight 3/29/21 @ 6:00pm: New Schedule Coming Soon!
Community Zoom Meeting tonight 3/29/2021 @ 6:00pm! 
Re: New Schedule starting the week of 4/5/2021
Please plan to join me tonight 3/29/2021 @ 6:00pm for a Live Community Zoom Update Meeting to discuss the planned schedule changes for next week. (click link to join meeting)
Last week I shared on the Scio Community Happenings Facebook page an update regarding a potential schedule change for our Scio schools.  In the past couple of months I have shared at community update zoom meetings that the social distancing guidelines from the state are the main reason we are not running a more normal schedule.  We can't have all our students in the classroom at the same time due to space and the required social distancing of 6 feet, and our buses can't bring everyone to school at the same time because of these guidelines.  Along with that our current half day schedule requires us to run multiple different bus routes each day. One down side of this is the fact that we don't have any buses available for after school sports trips until 3:30pm.  This creates a situation where we won't be able to have any away games this spring for baseball, softball, and track unless we make some changes to our schedule.
Well, last week we finally heard some good news from the Governor's office. The social distancing guidelines were reduced to 3 feet of distance which will allow us to bring in all of our students in a building at one time, as opposed to having space for only half a class. However, the guidance did not change for the buses. So, we still have to run two separate routes to get all of our K-12 students to school in the morning and take them home in the afternoon.  But this will allow us to compact the schedule without having to do half classes (half in the AM & half in the PM) everyday. By moving all elementary students K-5 to a common start and end time, and all middle and high school students to a second common start and end time, we would be able to end the routes earlier and make sure we have buses available for sports trips. Our current hope is we will be able to pull off an 8:00-12:00 schedule for K-5, and a 9:40-1:40 schedule for 6-12. These are approximate times and may adjust a few minutes either way. The goal will be a minimum of 4 hours of on-site education for each grade level. All students and families will continue to have the choice to remain on Comprehensive Distance Learning if it fits their needs better for the remainder of this school year. If your child decides to remain in CDL, they will be logging onto their live feed during the new school hours as there won't be an AM and PM session anymore for 7-12th graders.
I understand this is a change that everyone will need time to process and make arrangements for. I just believe it is a positive change for our students. Each additional week we wait to make the change, our students will miss opportunities to participate in sporting events. This schedule also provides additional on-site time for all of our students choosing on-site as well. With that in mind, we want to move quickly on this but also understand the need to give families time to make adjustments.  I'm hoping we are able to have everything in place for the new schedule to start next Monday 4/5/21.  However, with the transportation changes needed and the planning required at the individual school level, it may take us a couple of extra days to get everything finalized.  So plan for the new schedule to start between Monday 4/5/21 and Wednesday 4/7/21.  We will be updating our websites and sending out Messenger messages when we know the exact date we plan to start so stay tuned.
Please let me know if you have any other questions.