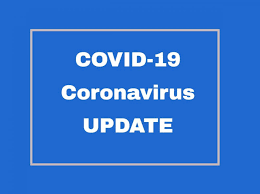 Coronavirus (COVID-19) School Operations Update
March 18, 2020
Dear Parents and Community members,
Our community, our state, and much of the world are now dealing with an unprecedented public health crisis. Yesterday, Governor Kate Brown issued an Executive Order extending the closure of all public schools through April 28th.  You can read the Order here. We appreciate your patience as we work to mitigate the impact on our students and community.
In our district, we will work to make the following resources available during the extended closure:
Breakfast and lunch for all children 18 and under (we are working on a plan to provide additional support including meal delivery service, stay tuned)
Supplemental learning (ie. e-learning, packets, additional resources, etc.) will begin for all students K-12 starting April 1st.
We are trying to come up with a plan for childcare for employees in essential positions (ie. hospital workers, first responders, etc., stay tuned)
Over the next several days we will be making phone contact with families to engage you in a discussion to determine your families specific needs. If you don't hear from us prior to March 31st please contact us at 503-394-3261.
We are in uncharted waters, but please know that Scio School District, in collaboration with local and state authorities, is doing its best to support our broader community as the reality of this unprecedented crisis continues to evolve.
March 13, 2020
Dear Scio School District Students, Families and Community Members,
In keeping with the latest direction from Governor Brown, the Oregon Health Authority and the Oregon Department of Education, Scio  Public Schools will close March 16 and students will return to school on April 1. During the closure, all school-based sports and extracurricular activities will also be cancelled.
At this time, the state will assess and either confirm or adjust return dates by Wednesday, March 25.  As these decisions are made we will keep updated information posted here.
Scio School District staff are working on identifying ways to provide meals to students during the break and will have more information about that soon and again will post here once decisions are made.
Scio School District will continue to monitor the situation in conjunction with state agencies and will continue to provide updates during the extended break.
In addition to this we are currently considering the possibility of incorporating e-learning days into our calendar. We are asking at this time that our families think about what an e-learning day would look like for you.  Please take a moment to let us know what challenges that would present for your family by emailing us your questions or concerns at info@sciok12.org .
We will continue to follow up with more information as we learn more in the future with School Messenger and posting updates here.