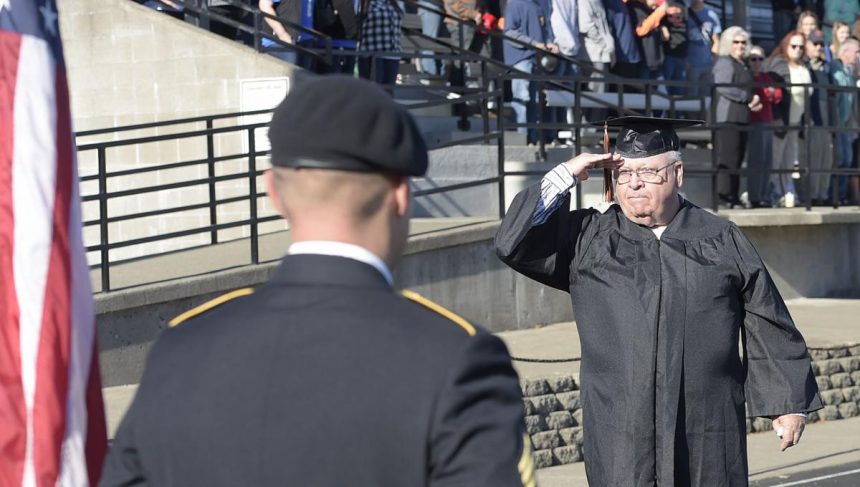 Scio man receives his diploma after 53 years
SCIO — Michael Parker started his senior year in the fall of 1964, looking forward to commencement the following spring and receiving his diploma from Scio High School.
Two things got in the way: a misunderstanding with the principal over an unexcused absence — and the Vietnam War.
The principal is long gone now, as are the details of the argument that led to Parker's removal from the school. And the war that kept him from returning to class now belongs to history.
But after 53 years, his diploma is now a reality…
Read the article at the Albany Democrat-Herald:
https://democratherald.com/news/local/going-to-the-head-of-the-class-scio-man-receives/article_10ccc15d-9624-5290-94bc-8a3071f5cac5.html